Portrait of a Graduate Part 2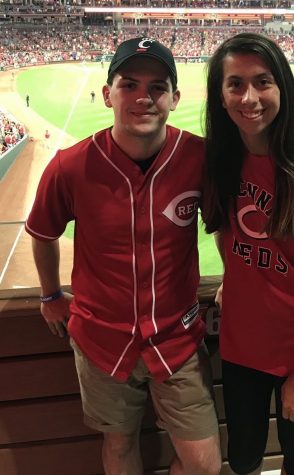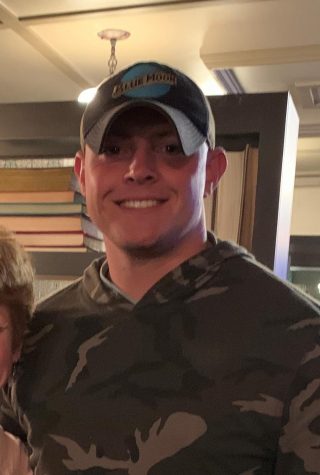 High School is an important part of a teenager's life.  It's a chance to meet lifelong friends, go to school events, play sports, but most importantly, begin the road to becoming an adult. After high school is over, "real life" starts. You go to college, go to trade school, join the military or workforce, or even start your own business. It's important your high school sets you up for whatever path in life you want to take and this includes our very own Lakota West.
As Justin Wilson, Assistant Director of Instruction, said in November's edition of the West Press, it's important for Lakota West to prepare students for the "Four E's"  —  Employment, Enrollment, Enlistment, or Entrepreneurship.   As previously stated in the Portrait of a Graduate, "we set out to determine the skills, characteristics, and attributes we want to develop in every Lakota graduate so that they can successfully explore our four Es". Of course, the four E's are important for soon-to-be graduates but it's also necessary for the student to take on the six characteristics that are going to set him/her up for success. Critical thinking, persistent problem solving, adaptable learning, responsible collaboration, effective communication, and engaged community members is what's said to set each Lakota West Students up for real life. Whatever path in life you take, it's your high school's job to set you up for it. What better way to see if Lakota's done its job than to hear from Lakota West graduates?
Andrew Weigel, Chalaun Lomax, and Brady Cox are three former Lakota West students. Many years after graduation, they are all successful in their career choice. Despite their jobs being different, Andrew, a marine, Chalaun, a soon-to-be-lawyer, and Brady, a sales rep, have one thing in common and that's how they felt Lakota West has helped them pursue where they are now.
Andrew Weigel is serving his 4th year as a United States Marine in San Diego, California as an Aviation Ordnanceman. Soon after graduating in 2016, Andrew realized college just wasn't the right place for him. "School wasn't my strong suit. I didn't enjoy it. I always knew I could do better in the Military. Some continue to go to college and earn a degree, but I knew after all my years of schooling, it wasn't right for me." The school was not going to help him achieve his ultimate goal and he needed to do what was best for him. With Andrew not wanting to attend college, deciding what to do was important. Lakota West was helpful with this decision. When attending school here Andrew felt he learned a valuable lesson and that is "if you work hard at something, you'll be successful." Andrew chose to put hard work and dedication into his job and that's paid off big time.
Chalaun Lomax is about to begin law school after attending Washington University in St. Louis and majored in History and Anthropology. Immediately upon graduation, she interned in the legal department at Procter and Gamble before moving to Los Angeles to work at a large law firm. Lomax is now applying to law schools with the goal of attending next fall. She also feels Lakota West has helped her get to where she is now. "Adjusting to the volume of reading and writing I had to do as a humanity and social science major was easy because of how great my honors/AP English and History teachers were." She also feels as the academic rigor of her English and APUSH classes prepared her well for the level of writing and critical analysis required in college. Because she started from such a strong position, she spent the next four years enjoying the process of becoming a better writer and thinker. Lomax also adds that "I'm headed to law school next year, and I know that my educational foundation in English will continue to pay dividends." Lakota West also fostered a sense of independence and initiative that is absolutely necessary for success both academically and in life. With that, she felt that West provided academic and career development. "College prep resources were always accessible, but it was up to students to utilize them." Lomax feels like West did students a great service by empowering students to practice being their own advocates. Honing this skill in high school made it easier to do in her college years and now in the workforce.
Brady Cox, another former West student, is a sales associate for Ohio Valley Beer, which in simple terms, means that he does all the ordering for stores and bars that are in his territory. He graduated in the year 2016.  He's had a lot of jobs since graduating high school. Brady had decided to not attend college because he was "a very poor student" and decided he didn't need to spend the money to accomplish what he wanted. Brady began to do in-home sales at a home improvement company, which made him good money. Brady then decided he wanted to travel less,  so through his family friend, he got an interview with his company and started the job two years ago! When Brady left Lakota he was selling home improvements and, considering his age, at the time he was young to be doing that. But he said it helped him "learn a lot about connecting with people and earning people's trust." When he decided home improvement was not his thing anymore he moved into the alcohol industry which is "much different, but in a way similar to what I was doing before.".When Brady started he was a merchandiser, which means he assisted the sales representatives in a territory with whatever they need. Brady's career really kicked off once a sales route opened up and he interviewed for it. Brady feels as because his path was not necessarily the traditional route (because he decided to not go to college) and his job isn't a business style job. He feels as "Lakota didn't help or hurt me; I'm sure the school structure helps a lot of normal students."  But for Brady, it was more of a nonfactor to what he's doing now.
Whatever path you chose to take after college it's important you pay attention to what High School is trying to teach you. You can be a very successful person whether that's starting your own business, going into the military, or the workforce. Use the resources your High School provides you, pay attention to what the teacher's biggest lesson is. And most importantly find what you're happy with in life and go out and do it.